Pension Ringo Jam (Apple Jam)
Pension Ringo Jam has received some attention and interviews from both local and national media. Our cuisine, service & facilities were introduced on TV and in magazines because of our excellent reputation. We hope you too will feel comfortable when staying at our inn.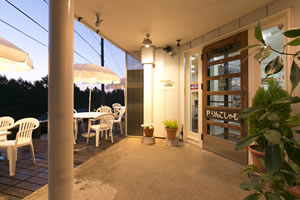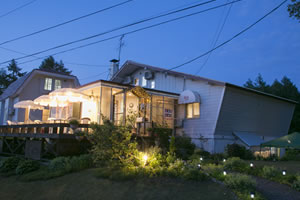 We (Osamu and Eiko) opened our accommodation 27 years ago in 1988 and since then have enjoyed the company of many thousands of guests. I've always been interested in many things and have lots of hobbies.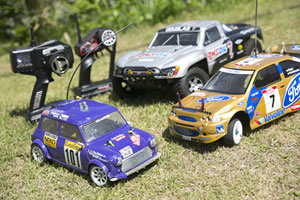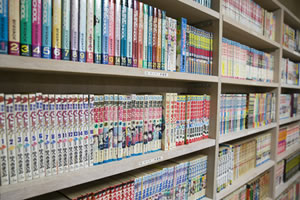 I love skiing, snowboarding, snow shoeing, hiking, road cycling, picking edible wild plants, both river and sea fishing, catching beatles, listening to music and watching movies, collecting remote control (RC) car and airplanes, photography, drawing, driving, and collecting manga comics (over 12,000!), etc., etc. Guests who enjoy pursuing different hobbies will feel very welcome at Ringo Jam.  
Mine hosts, Osamu and Eiko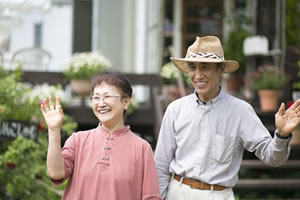 We are still learning English but we really appreciate your visit because we enjoy communicating with in a different language and culture.
Contact Pension Ringo Jam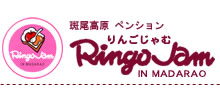 Address: 〒389-2257
Poria village, Madarao Kogen, Iiyama City, Nagano Prefecture  
TEL. +81-(0)269-64-3558 FAX. +81-(0)269-64-3743
E-mail: Pension@p-ringojam.com
Website: http://madarao-accommodation-ringojam.com/
Management Overview of Pension Apple Jam
What do our guests at Ringo Jam like do with here?

1-Skiing & snowboarding 20%
2-Pursuing their hobbies, such as picking wild vegetables in Spring 10%
3-Road cycling and trekking 10%
4-Sightseeing 10 %
5-Others (Photography, RC mini four wheel drive, etc)  20%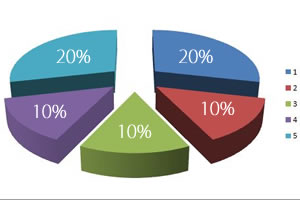 80% of our total stays are in the 'green' season and the other 20% during the winter ski season. It is a total reversal of what we forecast when first coming to Madarao all those years ago!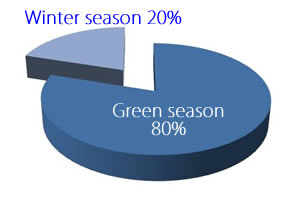 Roughly 80% of our total stays are regular guests whilst 20% are new guests.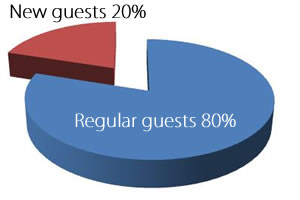 Our vision for the future
Pension Ringo Jam is located in Madarao Kogen which lies on the border of Iiyama City and Myoko City. Madarao is not well known for any kind of historical charm such as Kyoto, Nara, Nikko and Kamakura.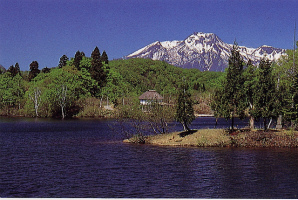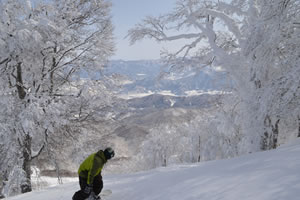 So we need to offer attractive travel/tourism options for visitors to the area. Based on the years of experiences in accommodation business, I found out that women's groups tend to plan their trip "because there is a hot spring, delicious food", but the male groups like travel with fellow hobbyists or those who share common interests. Nature based experiences and RC (remote controlled vehicle) hobby experiences have both become popular trips to Madarao.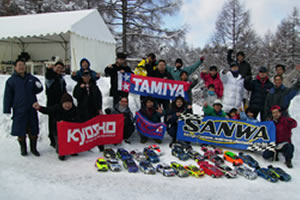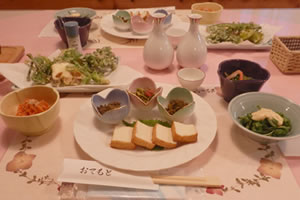 In recent years the number of guests who come for activities such as tennis and skiing have been reduced, but now trekking, running, and road cycling is becoming more popular due to a growing health consciousness. Travel packages which include an authentic and/or unique vacation experience such as Chikuma River rafting, zip line and edible wild plant picking are getting more popular every year.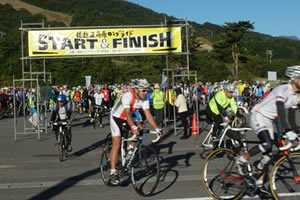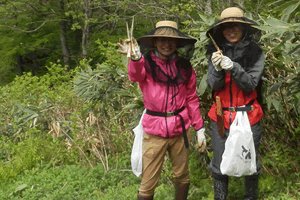 In spring 2015 the new Hokuriku Shinkansen opened with a stop at nearby Iiyama Station. Based on the above the local tourist authorities are expecting around 2,000 tourists a day including a growing number of foreign guests. New travel product development for the new tourism styles are required. We believe that planning collaborative travel packages is very important for the future. For example, 'wellness' packages which offers the opportunity to for guests to not only exercise their mind, body but also to enjoy the experience that natural and historical culture within Shinshu region. Please tell us about the things you'd like to experience!