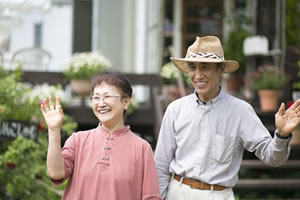 Owner - Osamu & Eiko
We are still learning English but we really appreciate your visit because we enjoy communicating with in a different language and culture.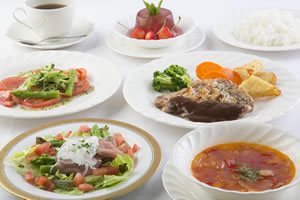 Dinner at Ringo Jam
At dinner we offer a full-course meal starting with hors d'oeuvres. Enjoy our creative cuisine - Italian, French, Chinese and Japanese style arrangement.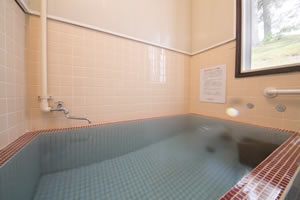 Black Silica Onsen
3 Japanese sento style shared bathrooms are available for men and women. Shampoo, hair conditioner and soap are provided. Bath towels, face towels and toothbrushes are not available in our rooms. Please bring your own as necessary.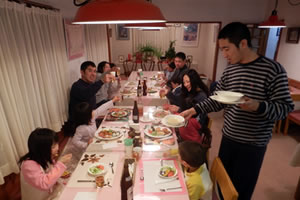 Warm & homely services
Our inn is affectionately known as warm, homely accommodation 'back home in the countryside' because we try to offer every home comfort with that personal touch for all of our guests - both regulars who come 5 times a year or new guests.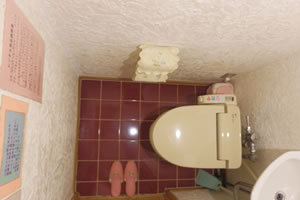 Japanese toilet
We have 3 wash basins that can accommodate up to 6 people at the same time. The toilet includes a bidet function.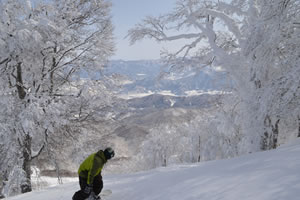 Madarao ski area
Kids play land, babysitting services, a snow play area and a ski school for children are available at Madarao Kogen ski area, making it a great resort to enjoy a family ski trip.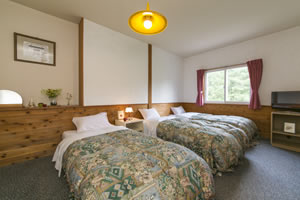 Spotless room
We promise that guests will enjoy a wonderful night's sleep in the spotlessly clean room. Free Wi-Fi is available throughout the inn so you can access the internet in your room or other locations.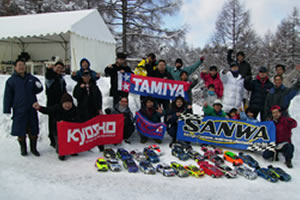 RC in snow
You'll get a friendly welcome from resident owners who have lots of hobbies. Pension Ringo Jam is the place for friendly people to gather together.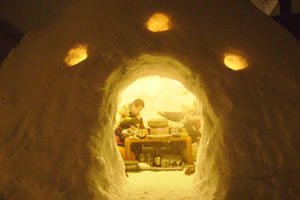 Kamakura (igloo) hot pot
Make yourself comfortable here and have a relaxing time in the beautiful nature of Madarao Kogen and our pension Ringo Jam.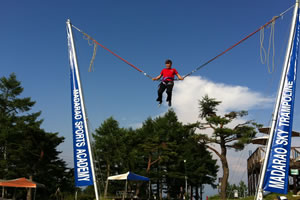 Activity
You can immerse yourself and enjoy a wide range of nature based experiences at Madarao Kogen. The Madarao passport offers various activities to undertake without worrying about time.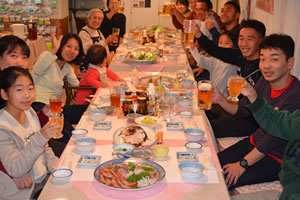 Having fun together!
Hopefully chatting with us and sightseeing in Madarao Kogen will provide great memories of your trip.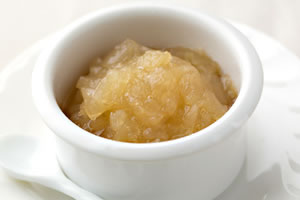 Famous apple jam
We have been making our original apple (ringo) jam and apple juice since we opened our inn and serve our homemade products at breakfast.