Black Silica Onsen
Three artificial black silica hot spring facilities are available at Pension Ringo Jam.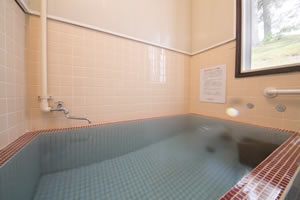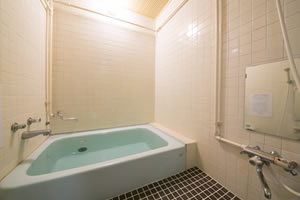 Black Silica is a rare ore that comes only from Kamino-kuni, Hokkaido. The black mineral ores contain far infrared and negative ions, known to promote good health. Infrared rays are used to promote muscle relaxation and to increase blood circulation. Negative ions are said to improve our immune system, increase alertness, concentration and so on. They are commonly found in areas with high level of clean air in the forest or waterfalls (such as here in Madarao). In ancient times, injured Naumann elephants (an extinct species of indigenous elephant) healed themselves by soaking in a pond of the black silica and drinking the water.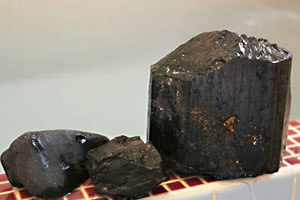 Inuit natives have been using Black Silica as a natural remedy for injury treatment and a pain killer for many generations and Japanese farmers use it as a nutrient to nourish the earth after the ground has been used to cultivate produce.
By generating negative ions at a high level Black silica has a deodorising power 10 times stronger than Bincho charcoal. Without the use of chlorine (as a known cause of allergies), Pension Ringo Jam offers a safe artificial onsen because black silica contains organic matter that eliminates and prevents multiplication of bactericidal activities such as E. coli, Legionella and others.
For more Madarao Onsen info click here.